Contract
TBD USD / Month
Salary: TBD
Deadline: 10 Apr 2023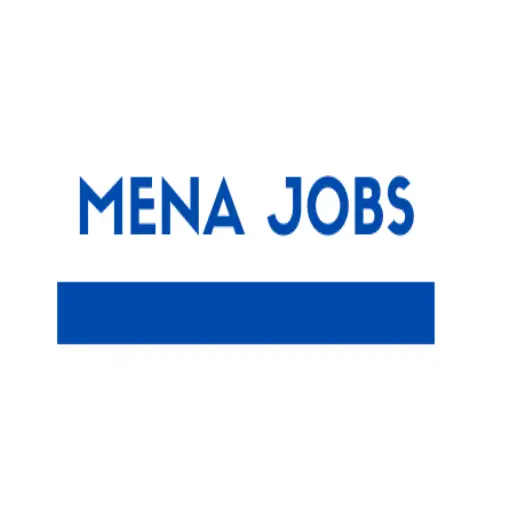 Do you have emergency programme management experience and contextual knowledge from Burkina Faso, Mali, and Niger to assist the strategic growth and development of CARE's emergency response in the Sahel region?
CARE Denmark is on an exciting journey building its humanitarian profile, portfolio, and capabilities.
To support this journey, we are looking for a competent Emergency Programme Development Advisor who can engage in and drive the programme development, resource mobilisation, strategic representation, and safety and security efforts necessary to further develop CARE's emergency response in the Sahel region. We are looking for someone with experience who can navigate the humanitarian architecture in Sahel and build relationships to pursue strategic opportunities.
You will become part of a small humanitarian team integrated into CARE Denmark's International Department. Most interaction and resources, however, will be anchored in CARE's country offices. You will collaborate closely with CARE's West Africa Regional office, relevant CARE country offices as well our Sahel Food Security Advisor (Technical Team) and Emergency Response staff. Currently, CARE Denmark's portfolio in Sahel consists of humanitarian and nexus projects in Mali, and nexus projects in Niger and Burkina Faso. Overall, CARE Denmark's humanitarian portfolio consists of projects in Ukraine, Syria, Afghanistan, Jordan, Mali, and Somalia, and all projects are implemented by the CARE country offices and local partners.
Key responsibilities:
You will be responsible for ensuring the strategic growth and development of CARE's Emergency response in Mali, Niger, and Burkina Faso in partnership with the CARE regional office and different CARE country offices. This involves:
Further developing the Sahel Emergency Programmes to maximise reach and effectiveness, with particular attention to Food Security, Triple Nexus, Climate and Gender in Emergencies.
Resource mobilisation through developing proposals and supporting ongoing fundraising initiatives to expand and strengthen CARE's humanitarian portfolio for Burkina Faso, Mali and Niger, particularly with a focus on ECHO.
Building networks and engaging with relevant internal and external stakeholders to further leverage additional funding and strengthen partnerships, including CBOs, NGOs, host governments, and bilateral and multilateral donors.
Representing CARE in relevant forums such as national and international Emergency Response coordination mechanisms and the cluster system.
Ensuring compliance with CARE International Security Guidelines in partnership with the relevant CARE Regional/Country Office Security Officers.
We expect you to:
Have senior level emergency programme development and management experience in complex emergencies.
Have contextual knowledge and expertise from Burkina Faso, Mali, and Niger.
Have the organizational capacity and relational competences to engage simultaneously with multiple country offices and other stakeholders as well as ensuring the timely delivery on relevant obligations.
Have strong networking skills and the ability to pursue objectives with relevant stakeholders across the humanitarian sector.
Thrive at working in a decentralized environment with colleagues based in different parts of the region as well as in Denmark.
Experience with Security and Safety practices.
Speak and write English and French fluently.
In return, we offer:
A job in an exciting organisation where we are ambitious, think innovatively, and work together across departments, teams, and countries. A job with a meaningful purpose where you contribute to make a difference for the most vulnerable people. A job with responsibility and room to influence the direction of our emergency response. A workplace with good colleagues where we appreciate and invest in each other.
Conditions for the employment:
The position is open for the workplace being in one of CARE's country offices in either Burkina Faso, Mali, or Niger, reporting to the CARE Denmark Humanitarian Programme Manager. The working hours will be 37 hours per week with a start date as soon as possible. The position is limited to one year with a possibility for extension.
How to apply
How to apply:
Please submit your application through the link below and include your cover letter and CV. The application deadline is 10th April 2023 17.00 CET 2023. First round of interviews will take place on Thursday 13th April 2023.
Click here to submit your application
For any questions about the position, please contact Head of the Humanitarian Team, Anne Kobaek, at [email protected] or +45 23 95 34 24
For CARE, diversity is a strength. That is why we encourage all qualified individuals to submit their applications regardless of age, gender, religion, or ethnicity.
Who are we?
CARE is a green humanitarian and development organisation who supports the world's poorest and most vulnerable to climate change in living dignified lives. We work with climate adaptation, education, emergency aid and individual resilience. Before, during, and after disaster strikes. CARE Denmark is part of CARE International. Working in more than 100 countries, CARE is one of the world's biggest humanitarian organisations.