Contract
TBD USD / Month
Salary: TBD
Closing date: 18/02/2022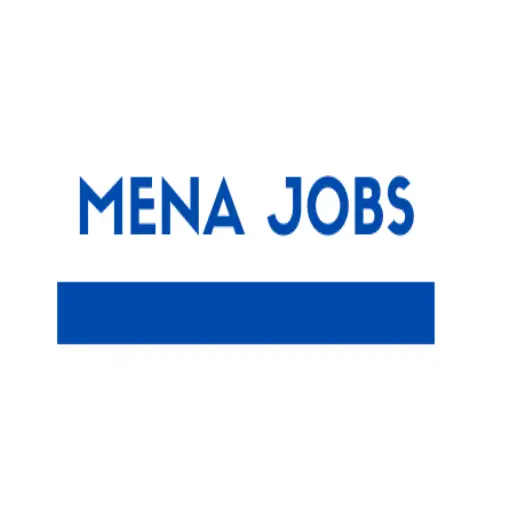 ORGANIZATIONAL CONTEXT
The International Development Law Organization (IDLO) enables governments, empowers people, and strengthens institutions to realize justice and promote peace and sustainable development. IDLO is the only global intergovernmental organization exclusively devoted to promoting the rule of law and access to justice.
With its Headquarters in Rome, Italy, a Branch Office in The Hague, and Permanent Observer Missions to the United Nations in New York and Geneva, IDLO carries out policy advocacy, research and learning, as well as rule of law and justice programmes in countries through some 17 Country Offices operating in every region of the world.
The IDLO, in collaboration with other consortium members, is promoting a reformed and modernized Alternative Dispute Resolution (ADR) system through the establishment and operationalization of a new ADR Centre in Somaliland under the Program 'Strengthening the social contracts through access to justice" funded by the Government of the Netherlands (Also known as Damal Programme). The programme aims to foster the social contract in Somaliland by increasing the legitimacy of justice institutions.
The overall goal of the programme is expected to be achieved through three (3) intermediate outcomes: (1) improved access to an Alternative Dispute Resolution(ADR) mechanism and referral pathways, especially for vulnerable groups; (2) enhanced access to formal justice for vulnerable groups through holistic support to gender-based violence (GBV) survivors and affected communities; and (3) increased participation of citizens in Somaliland in accountability processes relating to the provision of security and justice. The specific mandate of each Centre is to facilitate the practice of ADR and settle claims and disputes at the community level, facilitating and increasing access to justice for the local population, particularly vulnerable categories.
THE ASSIGNMENT
IDLO seeks a short-term Legal Advisor to support the Damal programme through the provision of legal services. Under outcome 3.1 the programme aims to strengthen legal and policy frameworks that respect, protect and promote the rights of vulnerable groups. The focus of the role will be assisting IDLO and its partners in building on the legal analysis conducted during the inception phase to document policy/legal reforms in a roadmap. The legal advisor will support the IDLO and Somaliland MOJ to develop and implement the roadmap and develop/review laws and policies to better protect the rights of IDPs and vulnerable communities, including GBV victims.
Period of Consultancy:
The consultant will be based in Hargeisa and is expected to work in 30 days.
Scope of financial Proposal and Schedule of Payments
a) The consultant will be offered a lump sum fee inclusive of travel costs, accommodation, and subsistence allowance during work assignments (where applicable)
b) The payments will be made in installments based upon outputs/deliverables specified in the TOR (underpayment schedule) and upon certification of satisfactory work as per the work plan endorsed by Damal.
Payment Schedule
a) 20% on signing the contract and submission of an inception report and agreed on work plan for the enhancement of the quality of legal service delivery.
b) 40% on completion and submission of deliverables 2 to 4.
c) 40% on submission of deliverables 5 to 7 and confirmation from the supervisor
List Deliverables
The legal consultant is expected to perform all the following deliverables:
Three-page inception report detailing the proposed methodology and agreed work plan submitted within 5 days from the date of signing the Contract.

Provide technical support to the Government of Somaliland to identify the main justice challenges affecting GBV survivors, IDPs, and other vulnerable groups and document the policy/legal reforms required in a roadmap.

Support community consultations on challenges identified and policy/legal reforms documented in the roadmap.

Support the Somaliland MOJ to implement the roadmap and develop/review laws and policies to better protect the rights of IDPs and vulnerable communities, including GBV victims.

Weekly reports providing updates on progress on the above deliverables, to be submitted to the PM every Monday morning. Reports will be a minimum of 2 pages and are to be submitted electronically in Microsoft Word format. A sample template will be provided.

Report on assignment including an analysis of consultancy achievements, pre/post evaluation results, challenges, lessons learned, and recommendations for the future. The report should be at least 20 pages in length and will be submitted electronically within 15 days of completion of activities to the PM in Microsoft Word format.
IDEAL CANDIDATE PROFILE
Competencies
To deliver these above-mentioned objectives and the associated scope of work, IDLO is searching for a candidate with the following skills and experience:
Excellent knowledge and understanding of Justice and Legal Issues in Eastern regions of Somaliland. IDLO and its partners operate in complex environments and deliver a diverse portfolio of projects. To deliver long-term outcomes (scale-up, replication, sustainability, etc.) and help the program develop a reputation for excellence (responsive, pioneering, professional, etc.) the successful candidate will need to demonstrate a deep conceptual understanding of Justice and Legal Issues in Eastern regions of Somaliland.

Extensive experience and knowledge in policy/legal reforms. The Damal programme will be closely working with the Somaliland government to ensure that the policy framework is conducive to the protection of the rights of vulnerable groups, the programme will also support the relevant process of policy building. The successful candidate will need to demonstrate extensive understanding, knowledge, and experience in the development/reform of legal and policy frameworks.

Excellent knowledge and experience of training, one on one monitoring, and coaching others in Justice and Legal Issues, systems, and activities. The successful candidate will need to demonstrate their potential to provide targeted support to Damal local IPs as well as specific partners staff members to build in-house ADR capacity and improve the coherence of ADR center's activities.
Candidate profile
Education and work experience
Strong academic background in law, political science, public policy, or related fields.
At least seven years experience in the legal field
Work experience in Somaliland and understanding of Somaliland legal context.
Demonstrate seven years' work experience in the legal field, access to justice, legal and policy framework, informal justice system, and ADR or related field.
Proven experience in drafting training materials, concept notes, reports.
Language Skills
Fluent oral and writing in English and Somali.
Specific Technical Skills and competencies:
Excellent writing skills in English and Somali
Excellent knowledge of the Somali traditional justice system and ability to interact with government officials, justice stakeholders, elders, scholars, and sharia leaders.
Demonstrated experience in conducting training.
Ability to work under the pressure with tight deadlines and flexibility.
Highly organized with the ability to work under pressure.
Assessment Criteria:
Knowledge and understanding of the development/reform of policy/legal framework and developing roadmaps – 30%

Knowledge on the main justice issues facing SGBV survivors, IDPs, and other vulnerable groups in Somaliland – 30%

Knowledge and experience in working with government agencies and the ADR system specifically in the Somaliland context – 20%

Knowledge and experience in building a team and individual capacity and developing material and delivering training sessions – 20%
How to apply
All interested applicants are encouraged to submit a resume and cover letter.
TERMS AND CONDITIONS
Applications will be screened on regular basis; a qualified applicant might be recruited before the deadline. In the interest of making the most effective use of resources, only the short-listed candidates will be contacted during the selection process.
IDLO is an Equal Opportunity Employer and values diversity in all areas of its operations. We welcome applications of qualified and diverse candidates. IDLO is committed to achieving a 50/50 gender balance at all levels within its workforce. Female candidates are strongly encouraged to apply for IDLO vacancies.
IDLO does not tolerate sexual exploitation or abuse, any kind of harassment, including harassment of a sexual nature; or discrimination. As such, IDLO will conduct careful reference and background checks of all selected candidates as part of its selection process.
DISCLAIMER
The above statements are intended to describe the general nature and level of the work being performed by the Contractor assigned to this work. This may not be an exhaustive list of all duties and responsibilities.
The Director-General of IDLO reserves the right to amend or change responsibilities and/or even to cancel the recruitment without any notice to meet business and organizational needs as necessary.
All applications will be treated with the strictest confidentiality and in compliance with IDLO's policy on personal data protection.